Purpose:
This division is for kids who are the resources of creative talents in the future. We aim to expand their creativity and imagination by giving them a high goal through this comprehensive competition of CG works. We hope this event to be a foundation for cutting-edge education and talent nurturing for the industry.

HATSUNE MIKU division
We establish 「HATSUNE MIKU division」 by cooperation of Krypton Future Media corporation this year. HATSUNE MIKU was born as a package illustrations of virtual singer soft ware. But now she has grown into a virtual singer with a lot of fans. And so We have a favor we would like to ask everyone of elementary and junior high school students.Please try to draw heartily her figure which more to great success. We should be able to see the future that is fused art and science from works produced by everyone in new generation of Asia.


2017 Division IV Best Works 「10th」 さくらの (16 years old China)

Period:
From 2018 June 1st (Fri) to September 20th(Thu)

Categories:
1.Still Pictures division
2.Motion Pictures(Animation) division
3.HATSUNE MIKU Still Pictures&Motion Picture(Animation) division
 HATSUNE MIKU division Starting with『HATSUNE MIKU』,『MEIKO』,『KAITO』,『KAGAMINE RIN』,『KAGAMINE REN』etc,still images and movie works on subject of the character of Crypton Future Media Corporation.

 ※Copyright relating to the application work is attributed to the applicant, but in the work of HATSUNE MIKU division, it must be one that conforms to theguidelinesof the characters use of Krypton Future Media Corporation.
Each applicant can submit 5 works at most.
The duration of one animation work to be within 5 minutes. (Please refer to the details of Animation category)
The contestant can apply for both sections with individual or group.

Eligibility:
The work should be an original CG work which was made in 2016 or later.( images and movies that have been produced on PC, tablet, or smart phone.)
Any students under junior high school students at the time application, who are Asian or non-Asian but currently living in Asia.

They are Not Applicable:
・Photocollage
・Take a leading part of real video image

About Selection:
Subscribed works would be screened by ASIAGRAPH CG Art Gallery selection committees.
Results will be announced on ASIAGRAPH Web site.
Winner's works will be screening at ASIAGRAPH Art Gallery.
Moreover, people who is selected to make the most excellent art will get special prizes.
HTSUNE MIKU division: a winner will get a "Crypton Future Award" and Crypton Future Media Corporation will also give you special gift.



2017 Division IV Crypton Future Award Works
「Melody Rouge」うめこ (15years old Japan)

Entry Fee:
Free

Students can download the software "CLIP STUDIO PAINT DEBUT" (download ver. ) which is used at art colleges and universities that presented by CELSYS (co.Ltd) on this site.

Access to this site and fill in your information.
https://www.clipstudio.net/promotion/en/asiagraph/kidcgcompetion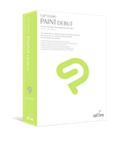 Application page for Kids CG Competition CLIP STUDIO PAINT DEBUT

Application Fee
Free of charge

Application Method:
Send works to ASIAGRAPH's e-mail address using file transfer service etc.
Do not attach works to mail.
asiagraph@ba.u-bunkyo.ac.jp
※Recommended file transfer service  http://www.gigafile.nu/v3/

When you send works , please write some information.

[Title] ASIAGRAPH 2018 Kids CG Competition Entry
[The Contestant Information]
・Your Name
・Your Age
・School's Name
・Address
・Phone Number
・E-mail Address(The e-mail address where you can be reached)
[Works Information]
・Title
・Category
(Still Pictures division or Motion Pictures division or HATSUNE MIKU division)

Regarding the date of Animation
It can playback to Windows Media Player/Flash Player/QuickTime Player.
No Video is accepted! Your work is only accepted in date format.